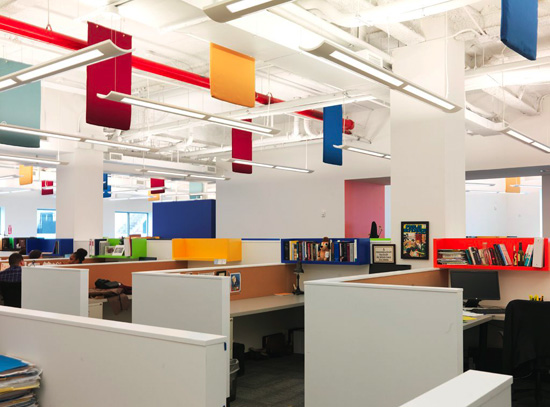 The Bronx Defenders Expansion
COMPLETED: Fall 2017
PROGRAM: The Bronx Defenders have expanded their campus to include this newly completed 10,000 sq. ft office suite on Park Avenue in the Bronx.
CLIENT: The Bronx Defenders
OVERVIEW: The Bronx Defenders is a not for profit organization providing free of charge public defense legal services to Bronx residents.
Lauded for their work to help some of NYC's neediest people, the program for the design of their office spaces requires light, open areas for ease of team interaction, bright colors to project optimism for the clients, and spacious work stations for the attorneys. Being a not for profit, the budgets are tight for construction, making cost/benefit analysis and creative use of relatively inexpensive materials such as plastic laminate and paint, important parts of the design process.