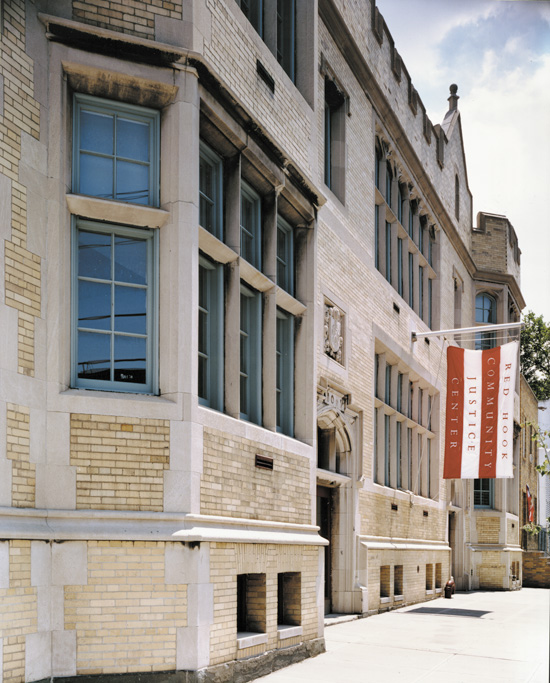 The Red Hook Community Justice Center
COMPLETION: April, 2000
PROGRAM: Complete architectural services for the total renovation of a 90 year-old 26,000 sq. ft. school building into a courthouse and community center in Brooklyn, N.Y. This project is a recipient of a NYC ADA 2000 achievement award for innovative handicapped accessible design and in May of 2003, has been named a silver medalist in the National Rudy Bruner Award for Urban Excellence Program. Funding for the construction of this project was administered via the New York City Department of Design and Construction "Pass Through" contract process.
CLIENT: Center for the Court Innovation/Fund for the City of New York
AWARDS:
National Rudy Bruner Award for Urban Excellence
Silver medalist, May 2003.
NYC ADA 2000
Presented by United Cerebral Palsey
Award for innovative accessible design, for persons with disabilities.
PRESS:
A Court Keeps People Out of Rikers While Remaining Tough
The New York Times, June 11, 2015